The Medical College Admission Test or MCAT is a long perilous odyssey which requires a lot of consistent hard work and preparation in order for one...
For the district-wise merit list of academic session 2017-2018, please check out the below-mentioned link: Bolan Medical College Merit List 2017-2018 The wait is finally over...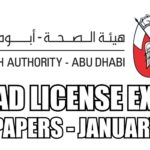 In this article, we're going to share with you real HAAD License Exam Past Paper MCQ Questions for medical practitioners. These MCQs are based...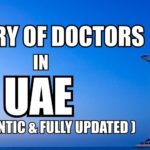 Doctors are one of the highest paid professionals in the United Arab Emirates. The UAE is a "tax-free" country with tremendous advantages for expatriates, especially...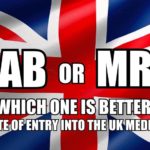 For anyone who aspires to train in the U.K, must have confronted this confusing question: PLAB or MRCP, which one is the best route...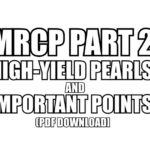 This blog post contains high-yield pearls and important points for aspiring doctors who aim to take the MRCP Part 2 exam. These MRCP Part...