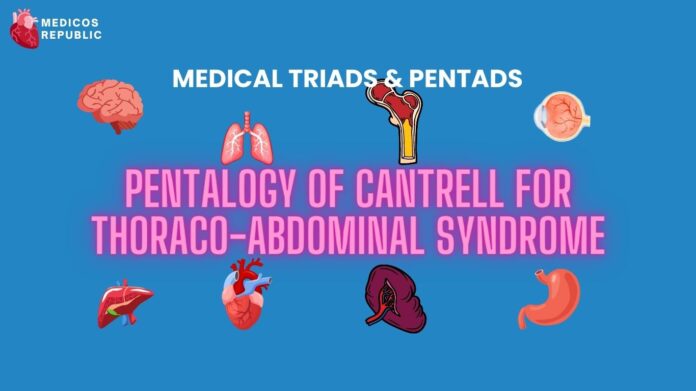 The pentalogy of Cantrell stands as a remarkable constellation of clinical manifestations within the spectrum of thoracoabdominal syndromes, encompassing a quintet of congenital anomalies that intricately intertwine cardiac, ventral wall, and abdominal organ malformations. It comprises a midline supraumbilical abdominal wall defect, ectopia cordis involving the heart, lower sternum cleft, anterior diaphragmatic defect, and pericardial anomalies, this pentalogy encapsulates a complex interplay of congenital malformations. By consolidating these five distinct birth anomalies, the Pentalogy of Cantrell emerges as a succinct diagnostic hallmark, offering healthcare professionals a streamlined pathway to recognize and address this rare congenital disorder with precision.
Employing the Pentalogy of Cantrell as a diagnostic framework epitomizes a high-yield approach to the thoracoabdominal syndrome. Each component of this pentalogy functions as a crucial clue to the underlying developmental malformations, thereby guiding doctors and medical students toward forming an accurate diagnosis. The convergence of abdominal wall, cardiac, and pericardial anomalies within the Pentalogy underscores the comprehensive nature of this condition, emphasizing the importance of multidisciplinary collaboration for optimal patient care and treatment outcome.




We, here at the Medicos Republic hope that you find this medical pentad useful in learning about the Thoraco-abdominal Syndrome.
Pentalogy of Cantrell for Thoraco-abdominal Syndrome
Omphalocele
Anterior diaphragmatic hernia
Sternal cleft
Ectopia cordis
Intracardiac defect.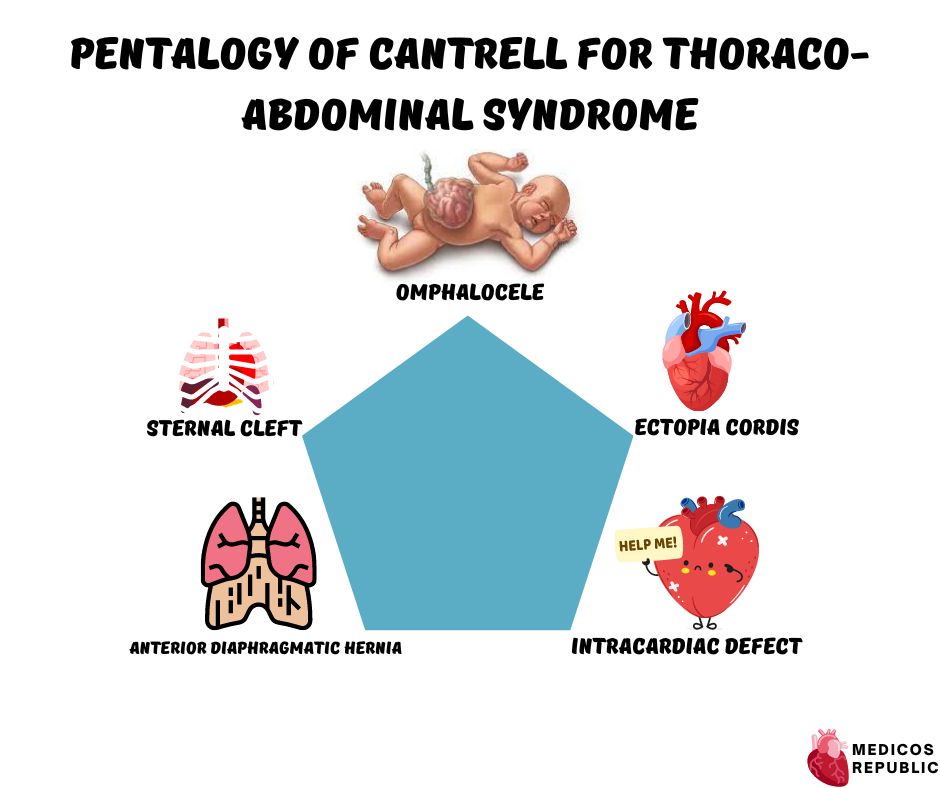 Happy learning, folks! 🙂