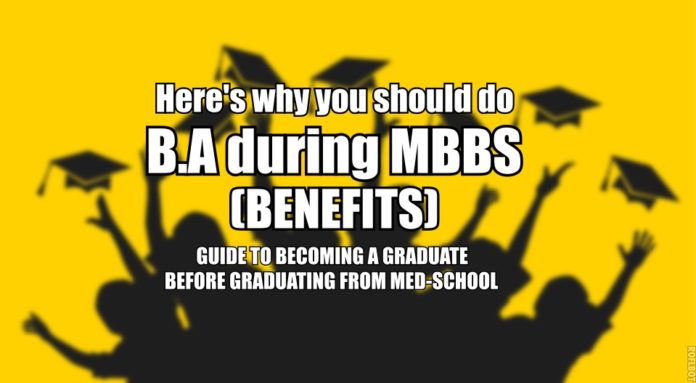 We, the medicos, all of us must have come across times when we were suggested by our friends and family about sitting in for Bachelor of Arts (B.A) exams during MBBS. The idea of graduating before graduation from med school sounded like fun but the benefits never appeared convincing (or were rather seemingly vague). Majority of us preferred sticking to a common notion, replying almost everytime as, "MBBS kar rahe hain, ab B.A karnay ki kya zaroorat hai ?". This argument made sense to most of us because of our sheer ignorance.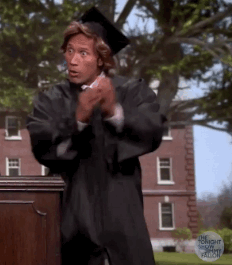 Not anymore! Because this article has been written in an effort to explain why you should pursue B.A degree during MBBS and ways it would benefit you later in future. 🙂
B.A during MBBS — it's benefits and reasons why you should do it
Here are a few convincing reasons why you should strongly consider sitting in for B.A exams during MBBS and ways it will benefit you in future:
1. Private Bachelor of Arts (2 years) is coming to an End
Yes, you heard that right. The Chairman Higher Education Commission of Pakistan (HEC) made clear his plan regarding abolishing 2-year bachelor/master program in March 2017. A commission, comprising of provincial and federal representative unanimously agreed to discontinue the said programs in order to enhance their worth and bring their effectiveness to international standards.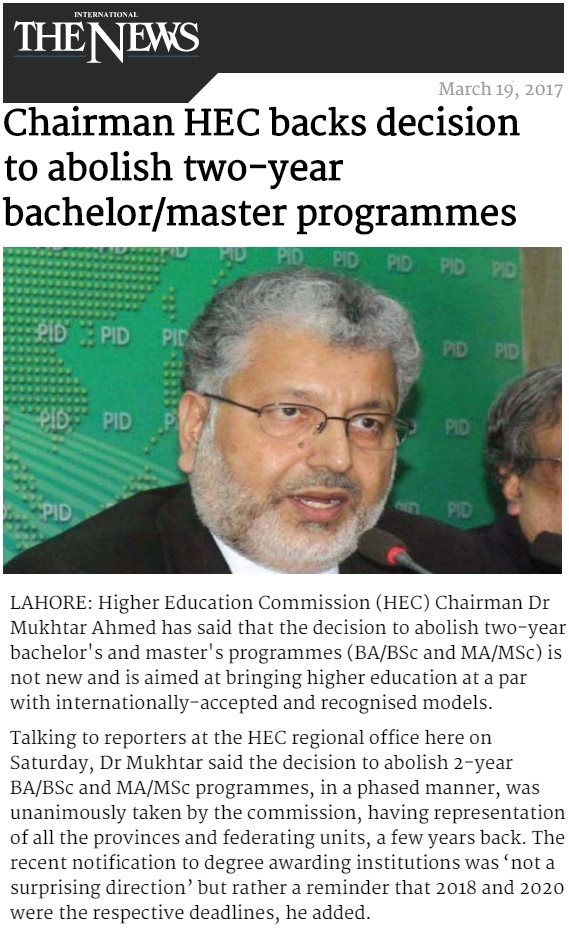 This major change will be effective by 2018-2020 after which B.A will be converted into 4 years program with possible regularization as well.
2. Only prerequisite for those planning to opt for CSS
Formal education of 14 years such as a bachelor's degree (like B.A) with a minimum 2nd division is required for taking Central Superior Services (CSS) and Provincial Civil Services (PCS) exam.
Highly recommended to those who plan to take Civil Services exam in future! 🙂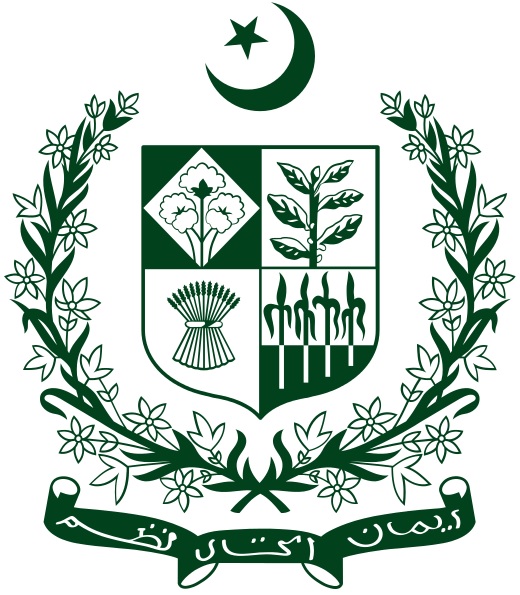 3. Adds value to your C.V
A degree (such as B.A or BSc passed in 1st division) obtained during medical school adds 10 extra points to your residency application if you plan to take PLAB or MRCP as your entry route to the UK.
An additional degree like B.A is an easy way to make your application stand out from rest of the candidates during the selection process of the hospitals. Clinical electives at AKU is another great way to do so while you're still in medical school here in Pakistan! 🙂
Research in medical school carries extra points and would surely give you an edge over the rest of the candidates.
If you're interested, you can apply by registering for the exams at the University of Balochistan. For rest of the details, please check after the jump.
B.A (Annual) Examination 2017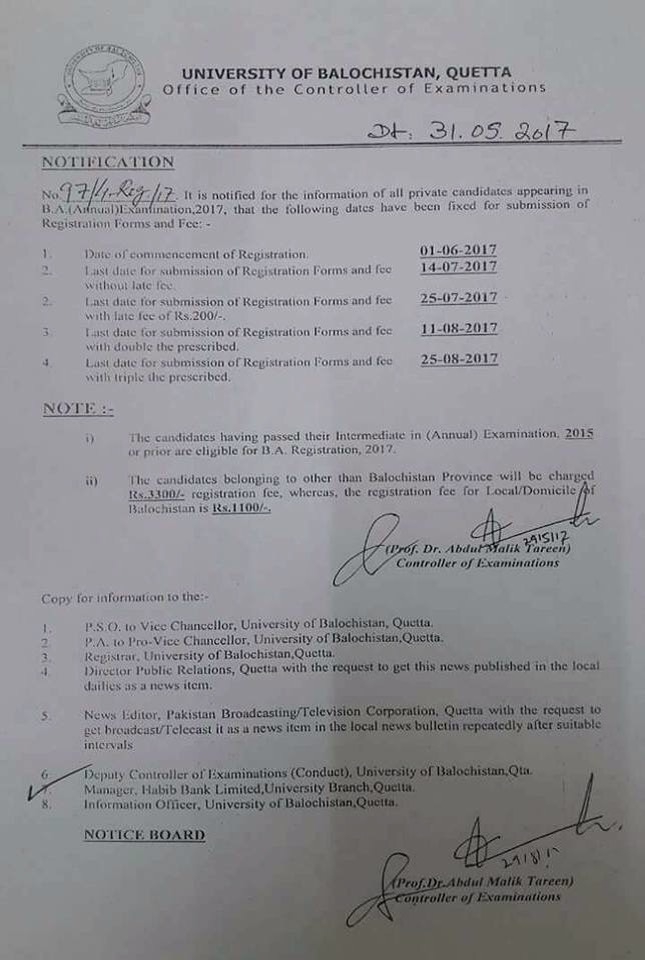 ** LAST DATE OF FORM SUBMISSION (with triple late fees): 25-08-2017
Documents required for registration
Matric DMC
F.A / F.Sc DMC
Local / Domicile
Bank Challan
Recent photograph (keep 6 for avoiding headaches 😀 )
CNIC copy (3)
GOOD LUCK! 🙂