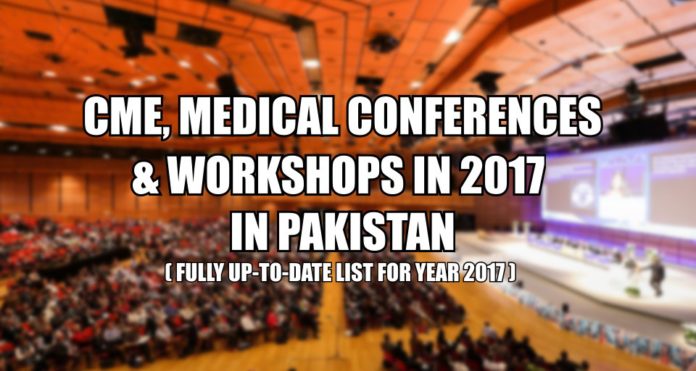 In January 2015, the Pakistan Medical & Dental Council (PM&DC) introduced the concept of Continuing Medical Education (CME) in an effort to encourage doctors to keep themselves fully updated with the latest advancements in the field of medicine. The decision was taken by the Management Committee of PM&DC after noticing the increased trend of CME and CDE internationally.
According to the guidelines regarding Continuing Medical Education (CME) and Continuing Dental Education (CDE), the healthcare professionals need to have accreditation of at least 5 credit hours per year for General Practitioners and 10 credit hours per year for specialists for re-certification of registration and provision of the license to practice by PM&DC.
PAGE JUMP: 2017 CME Events, Medical Conferences, and Workshops
Here's an excerpt from the PM&DC's press release regarding CME/CDE:
License to practice to be given only to those medical/ dental practitioners/ specialists who have completed at least 5 credit hours/ years (for GPs) and 10 credit hours/ year (for specialists) of training of CME. These training shall be conducted by recognized DAI/ professional body.
Awarding of CME/CDE Credit Points:
Here are the guidelines issued by PM&DC on awarding of CME/CDE credit points:
One Credit Point = equal to two credit hours
One Credit Hour = equal to three hours session
Maximum 6 hours duration/day shall be two credit hours is equal to one credit point
Institutes accredited for conducting CME/CDE training in Pakistan
Below mentioned institutes in Pakistan have been officially accredited by PM&DC for conducting CME/CDE training in Pakistan.
** NOTE: Before attending any CME/CDE conference, make sure you check that the institute hosting the training has PM&DC accreditation else you will not be able to validate your CME/CDE credit hours.
University of Health Sciences, Lahore
AFPGMI, Rawalpindi
Dow University of Health Sciences, Karachi
Ziauddin University, Karachi
ISRA University, Islamabad Campus, Islamabad
Baqai Medical University, Karachi
Khyber Medical University, Peshawar
Liaquat University of Medical & Health Sciences, Jamshoro
Riphah Academy of Research & Education (RARE), Rawalpindi (Riphah University)
Pakistan Institute of Cardiology, Lahore
Federal Government Polyclinic (PGMI), Islamabad
Foundation University, Islamabad
College of Family Medicine Pakistan, Karachi
Aga Khan University, Karachi
Shaheed Mohtarma Benazir Bhutto Medical University, Larkana
Gandhara University, Peshawar
Peoples University of Medical & Health Sciences for Women, Nawabshah
Pakistan Society of Rheumatology, Karachi.
Pakistan Association of Urological Surgeons (PAUS), Karachi.
King Edward Medical University, Lahore.
Pakistan Orthopaedic Association, Karachi.
Postgraduate Medical Institute Peshawar.
---
2017 CME Events, Medical Conferences, and Workshops
---
1. 20th National Health Sciences Research Symposium | Aga Khan University, Karachi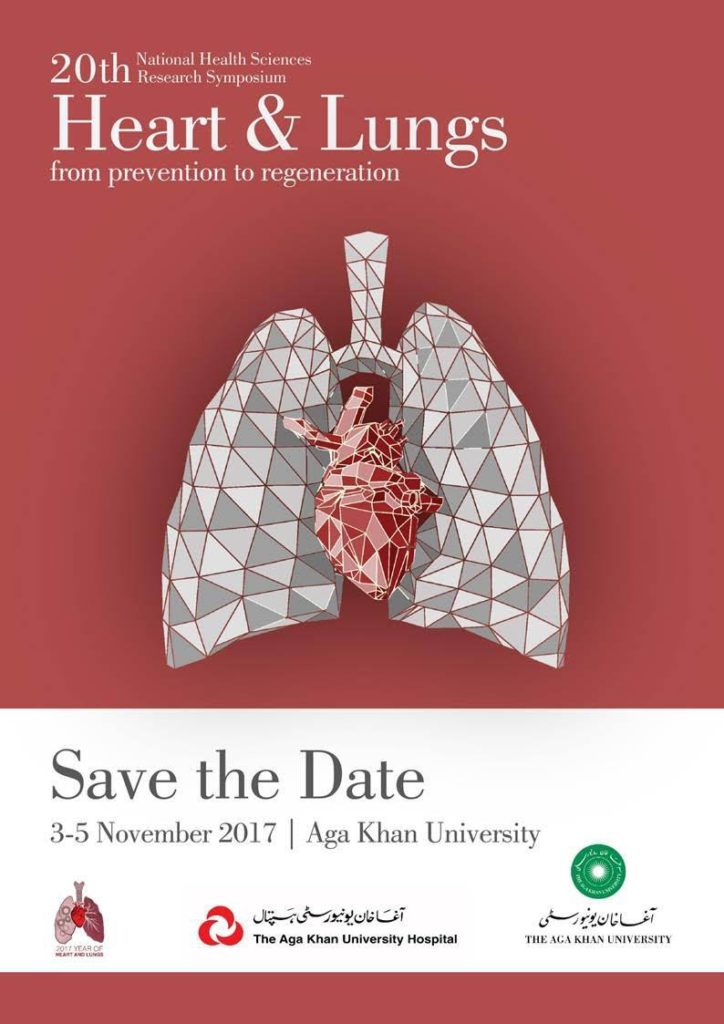 2. 31st International Pak Orthocone 2017

 Click here to register 
3. 16th Shaukat Khanum Cancer Symposium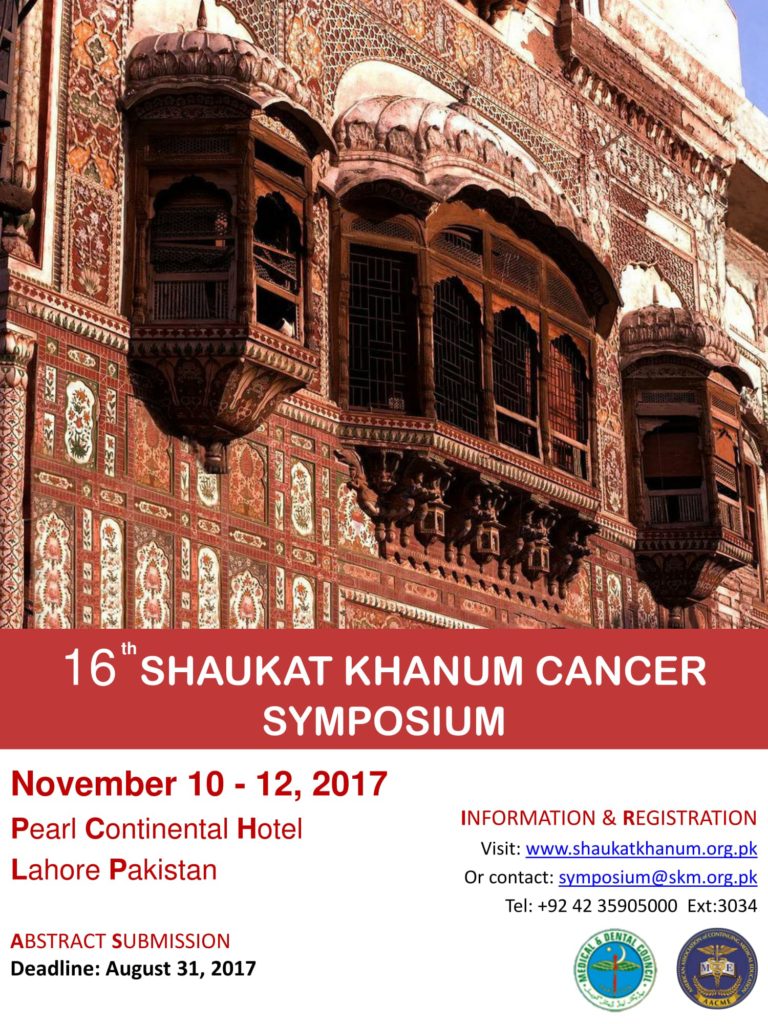 4. 4th Annual International Academy of Pathology (IAP) – Pakistan Division & Histopathology & Cytology Society of Pakistan (HCSP) Meeting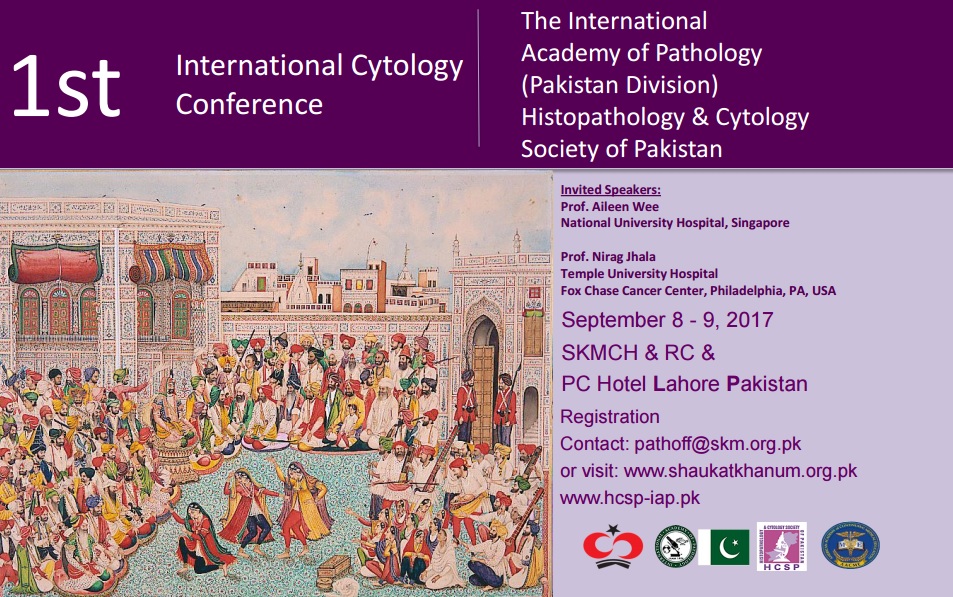 5. Neurotransmission: Bridging Gaps-Making Synapse
Organized by: Advance Educational Institute & Research Center (AEIRC)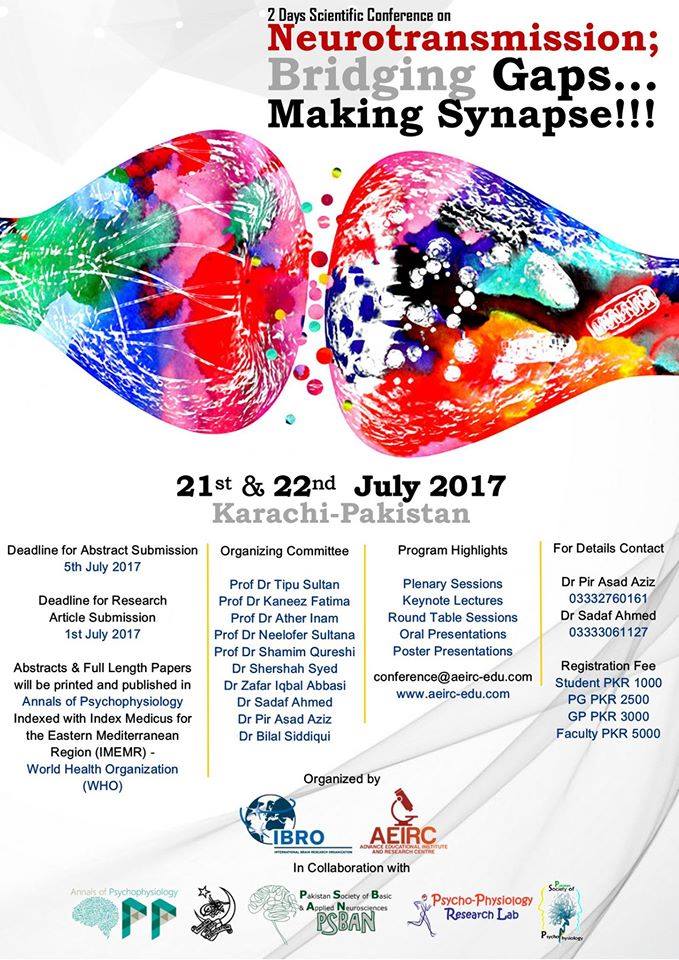 6. Clinical Interventional Oncology Symposium by VIC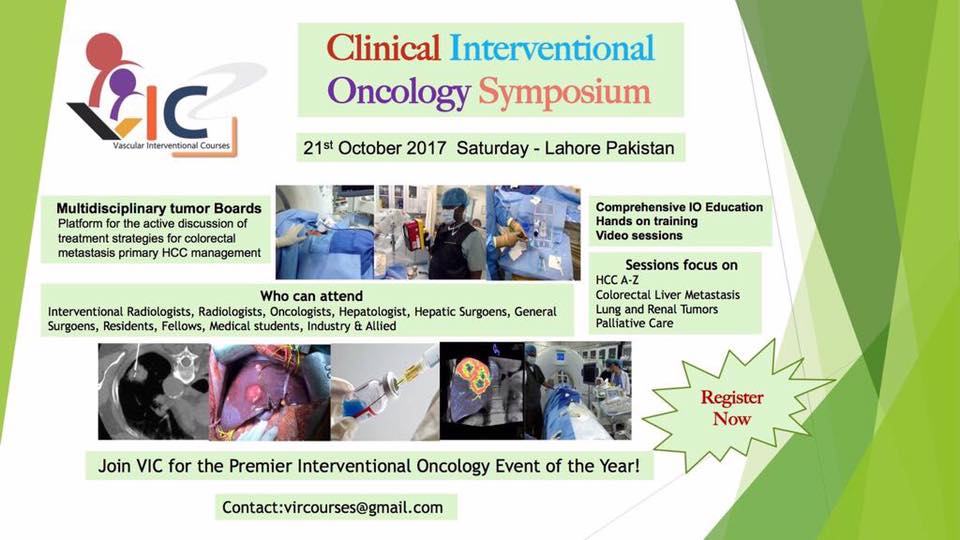 7. 4th Skill and Drills Workshop in Obstetrics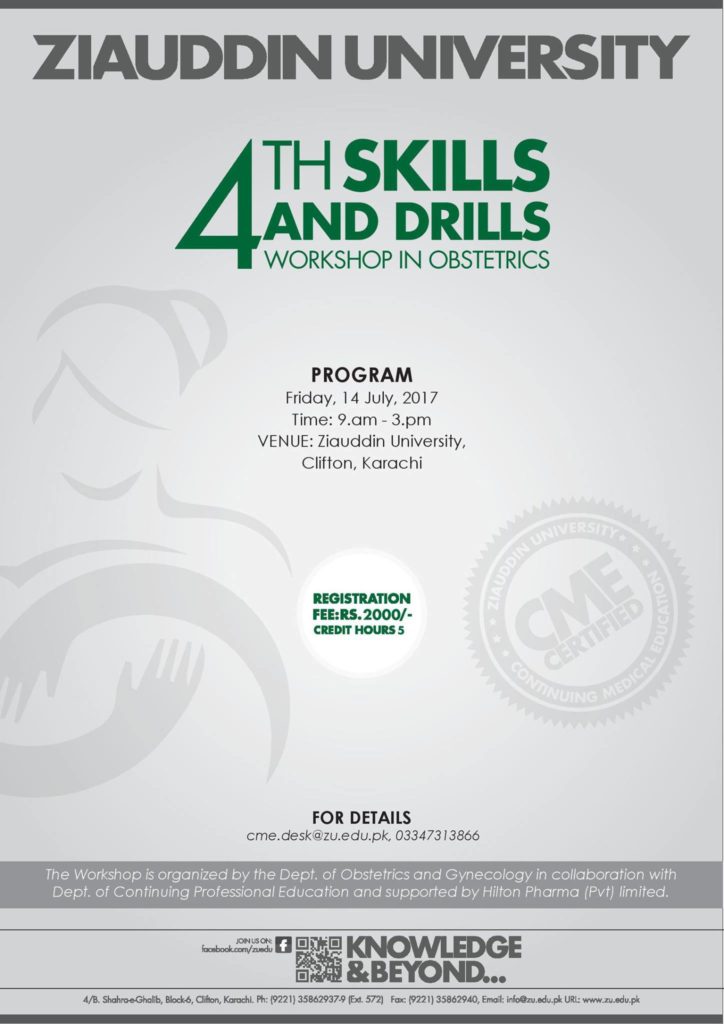 8. 30th International Symposium on Pediatric Surgical Research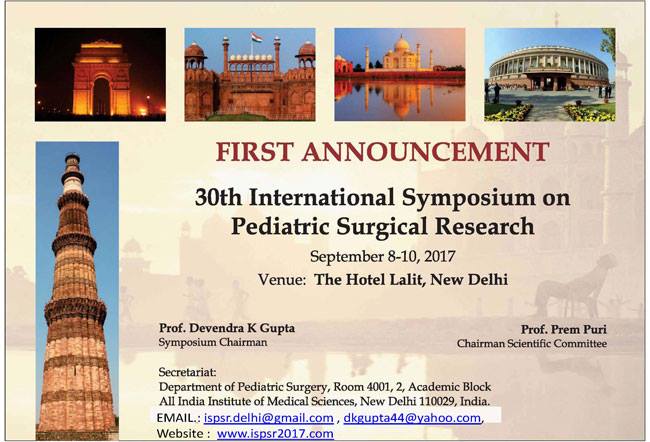 9. 12th Annual Surgical Week For Colorectal Diseases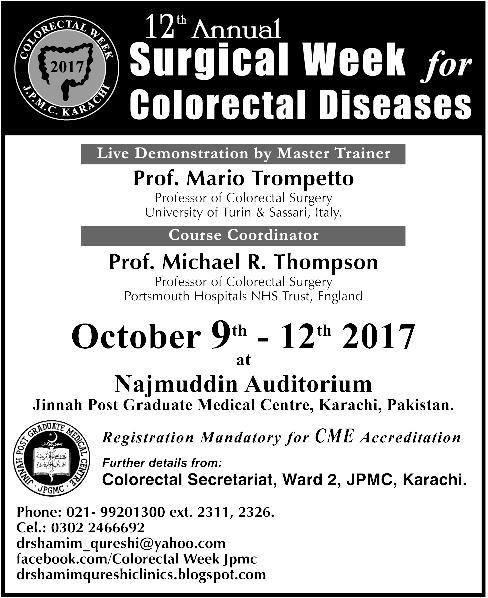 10. 3rd Annual Surgical of the Aga Khan University, Karachi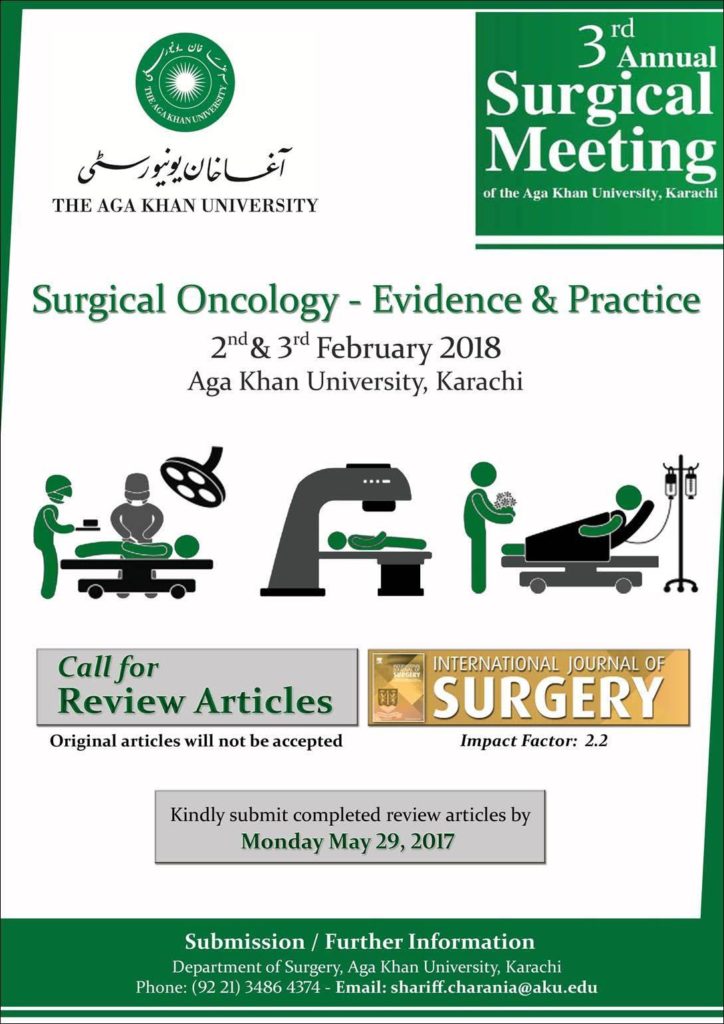 11. 2nd Psychiatry Certificate Course – Aga Khan University Hospital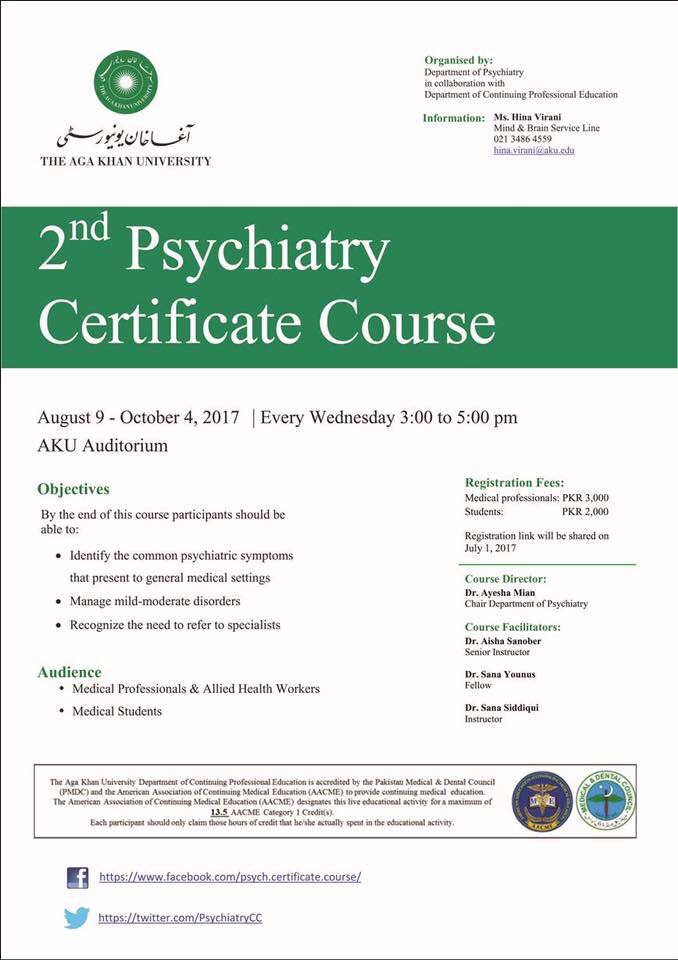 12. 9th National Symposium on Depression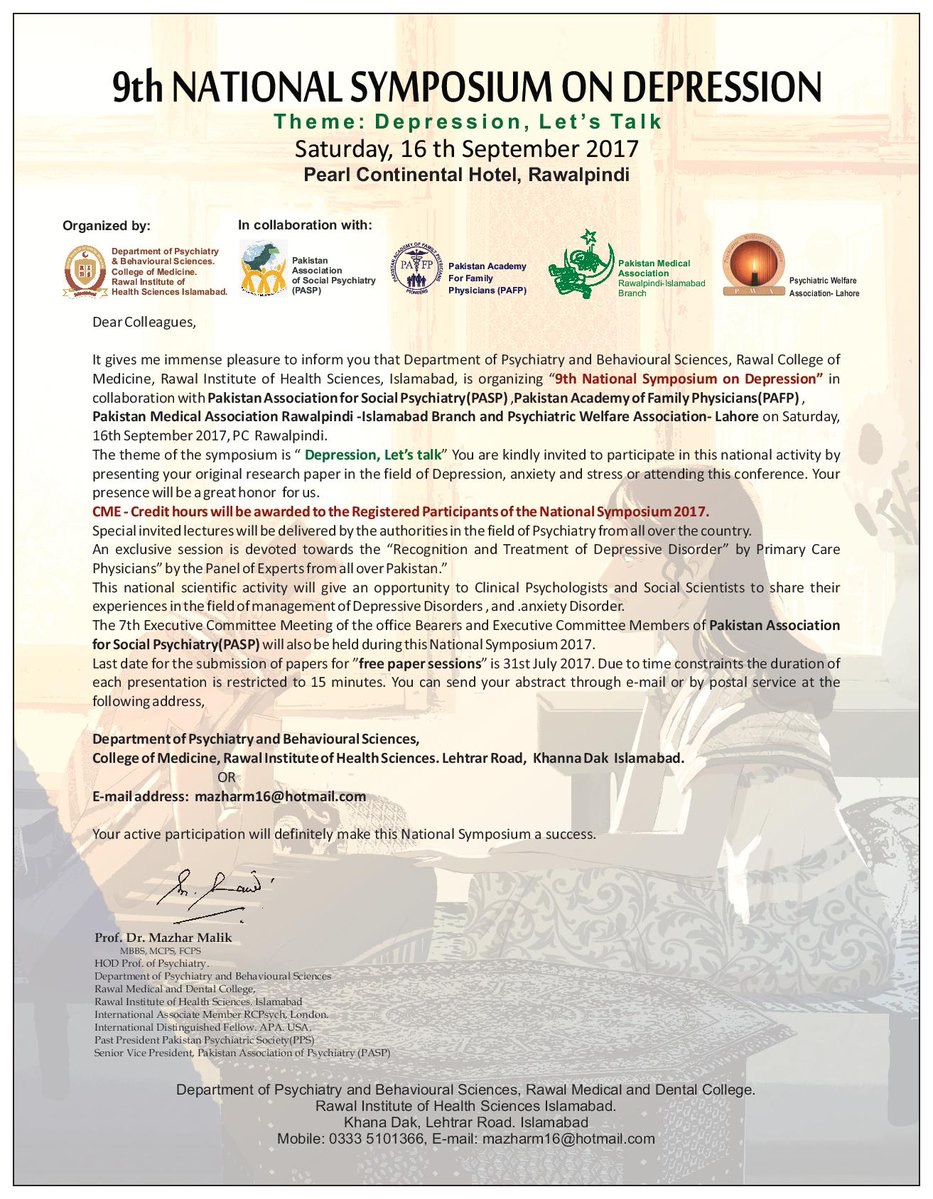 13. Ziauddin University Webinar: "The Silent Killer… Preventing Heart Disease in Diabetes"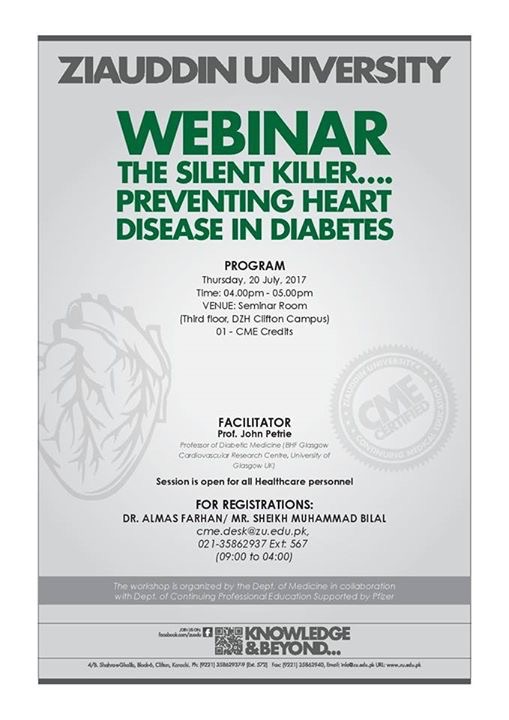 14. 6th International Symposium of Gynecology and Fetomaternal Medicine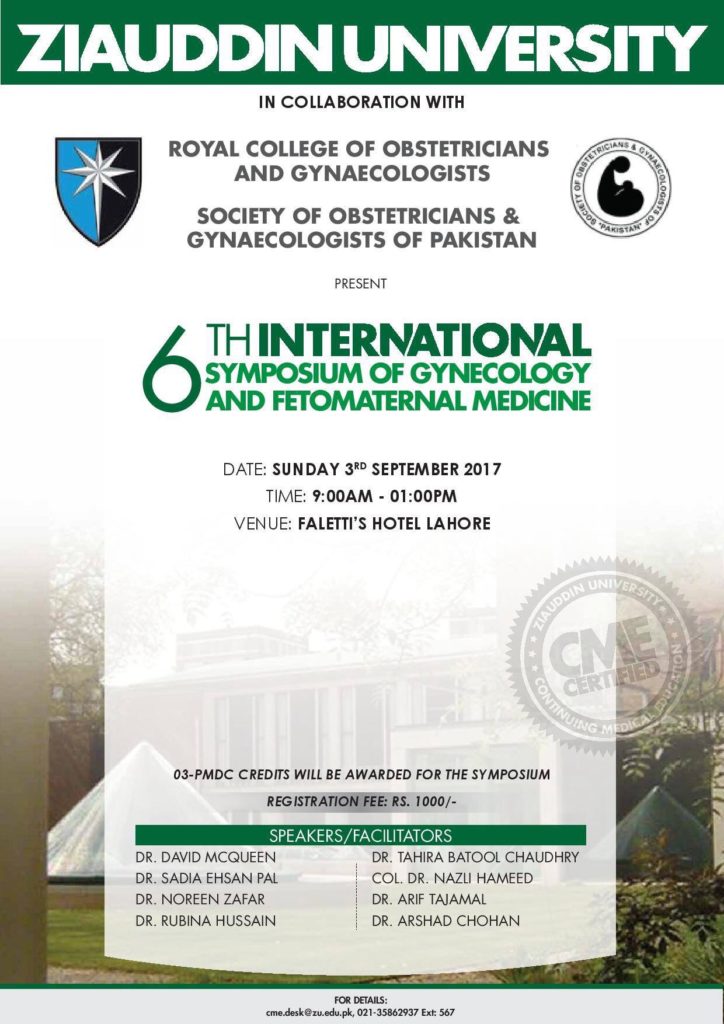 12. Continous Medical Education (CME) Session on New Advances in the Management of Heart Failure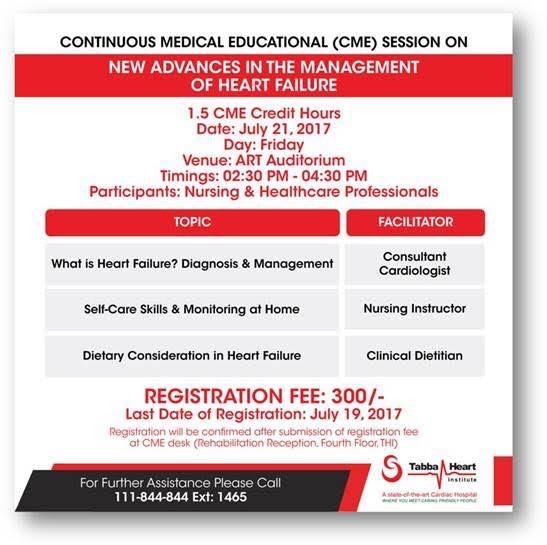 13. CME Lecture: Management of Stress Among Health Professionals – Aga Khan University Hospital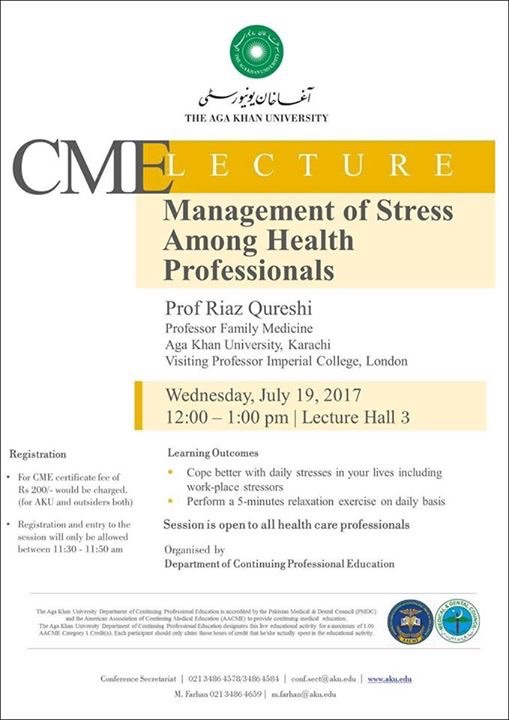 14. Distal Radius Fracture | Recent Advances – Aga Khan University Hospital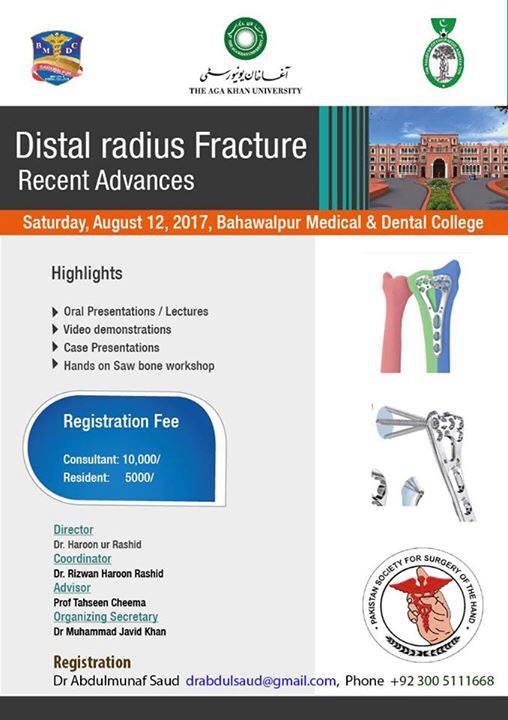 CME Symposium Neuro-Oncology Aga Khan University Hospital