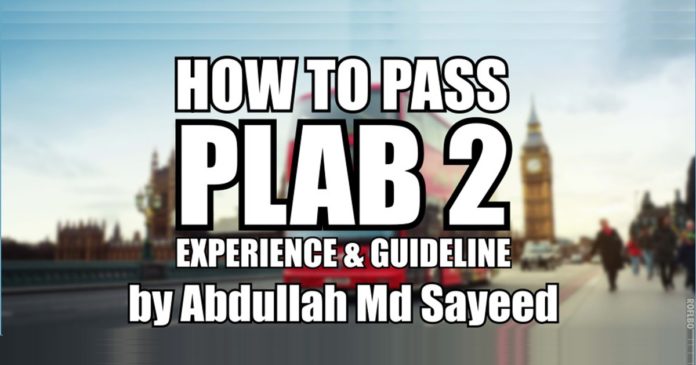 This blog post is based on the experience of Abdullah Md Sayeed, who recently passed the PLAB 2 exam in his very first attempt. He shared with us his PLAB 2 experience and guidelines in form of this article so that the whole PLAB Community could benefit from it.
Thank you for sharing with us your valuable experience, Abdullah, and congratulations for your success! 🙂
NOTE FROM THE EDITOR:
Medicos Republic welcomes all kinds of useful knowledge and experience sharing. We are open to article submission and if you intend to share something which you think would benefit the community in any way, please drop us an email at [email protected]. We'll get back to you shortly!
Thanks! 🙂
How to Study for PLAB 2 (Experience Sharing)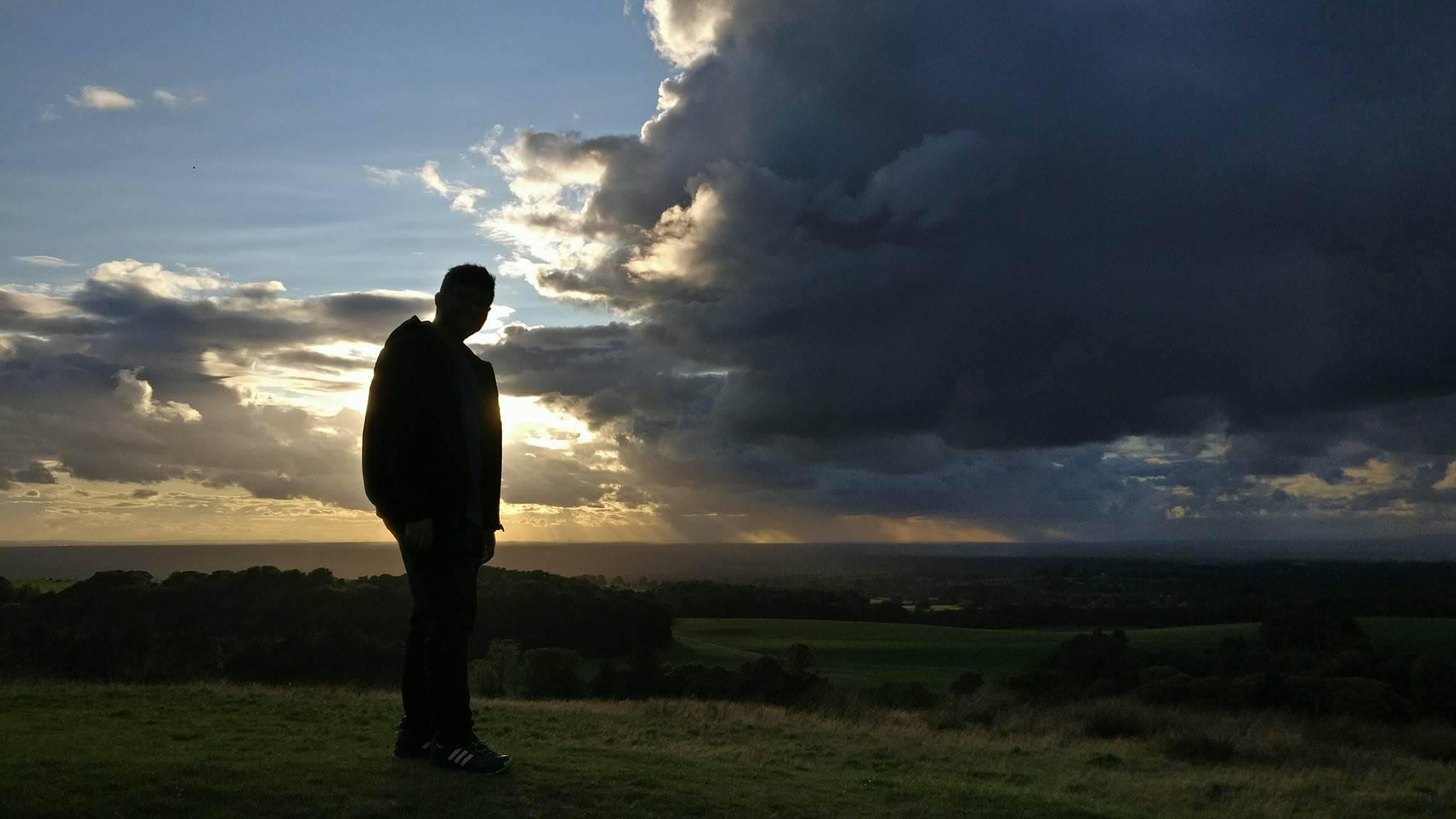 By the grace of Almighty Allah (S.W.T) my wife and I have completed our PLAB 2 in the very first attempt. I think all PLABbers want this same thing as we did. So let me share my own thoughts on how to study for PLAB 2:
First things first:
PLAB Academies
Basically, there are 3 famous academies for PLAB 2 preparation. So far I have heard that all 3 of them are good. And for PLAB 2, I think academies are really crucial. Because unlike PLAB 1 you won't get all the study materials from the internet. Even if you get it, PLAB 2 is not a written exam where only your knowledge will be assessed. Currently, PLAB 2 exam involves 18 stations. There you have to perform History Taking, you have to do Examination, do various procedures, you have to treat the patient, you have to counsel them, you have to break the bad news, you have to talk to your colleague, nurse, you have to teach your student, you have to have telephone conversation with your consultant, you have to deal with ethical issues and a variety of other stuff. It's not like any exam back in your home country. And you also have to know when to contact social services, police, Citizen Advisory Bureau, occupational therapists and other authorities. I think that's why it is important to join a PLAB 2 academy as they have already sorted out all these things for you. And also there is a certain way how to deal with the patients in the U.K. And trust me, it is quite different than back in our countries. You have to be taught about these things as well.
I joined Dr. Swamy's Academy in Manchester. I don't know about other academies, I will only talk about Dr. Swamy's Academy. Basically, it's a 12-day PLAB 2 course. Classes start on around 9.30 AM and finish around 7 PM. By the end of the 12th day, you will have everything discussed to you with respect to the PLAB 2 Exam, tips, tricks and exam strategies – everything! The classes are very focused and exam-oriented. From my perspective, their teaching process is excellent. But honestly, that's not enough. They can only guide you what you have to do, but ultimately it's you who has to perform in the real exam. And that needs a lot of efforts from your side as well.
My PLAB 2 Preparation
I did exactly what I was told to do. To be honest the most important thing which I felt while I was preparing for the exam was to practice. My sincere request to all of you is to practice as much as possible! When you do not feel like practicing, observe others. And DO NOT have a single study partner. Practice with as many people as you can. Try to learn good phrases for conversation from them. Also, try to give as many mock tests as possible. Trust me these really help! 🙂
My real exam was in the morning session. So we had to go to the GMC building at 8 AM. You could see all the nervous faces of the candidates. The exam started in around 9.15 AM. What you can do in the meantime is you can practice 1 or 2 stations in full. This will prevent your shaky start of the exam (I heard many people had). Your first station may be a counseling station and if it happens you have to talk a lot from the very beginning. So if you practice 1 or 2 stations beforehand you will be in the right flow. When the exam starts, read the question very carefully. If you can not finish reading the question outside, read it inside the cubicle first before that you start talking to the patient. If you do not know about something, do not try to guess. Just admit it. Be honest. Remember NHS does not want good doctors, they want SAFE doctors. And trust me they do not expect us to know everything. And while you are in the cubicle, your sole focus should be on the patient. Try to address every concern of the patient first before telling anything they did not ask you. Ask the patient repeatedly if they have anything that is bothering them. If you can make them feel like their little quarries matter to you then you will definitely pass. 🙂
Make sure if there is any breaking bad news in the exam, you break it in layers. You will be taught about these in the academies. Try to be as empathetic as possible! And do not forget to thank the patient for answering your questions and for letting you do the examinations on them. Also, appreciate the patients if they did anything good. If you do not find anything to appreciate, just appreciate them for coming to the hospital.
Another problem many of us faced in the exam cubicle is not being able to remember the patient's name. Try as hard as you can to learn the patient's name. By any chance, if you forget (it is normal as you will have to learn almost 25 names in the exam), just do not try to call them by wrong names. Trust me you will lose marks if you do this.
Now regarding the exam scoring, each station carries 12 marks. Four marks for data gathering, management skills and interpersonal skills each. There are 18 stations. So, 216 in total. Each station carries a pass mark. You have to pass at least 11 stations. You also have to get a minimum pass mark in the whole exam as well. Let me explain. Suppose the pass mark of the whole exam is 105. That means you have to pass at least 11 stations and at the same time get at least 105. If you get 127 but pass only 10 stations then you will fail. Again if you pass 15 stations but get 104 you will also fail. These pass marks depend on the performance of the candidates on that day.
Okay guys, I think that's enough for today. Let me know if this helps. Will be very happy if it helps even a single person! 🙂
GOOD LUCK EVERYONE! 🙂