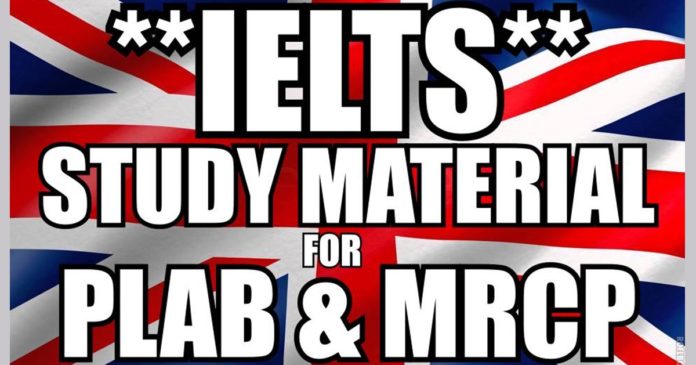 The international English language testing system (IELTS) is an English language proficiency test developed by the British Council, IDP Education, and Cambridge English Language Assessment. It is a language proficiency test designed for higher education, global migration, and jobs. The International Medical Graduates (IMGs) who apply for registration using the PLAB or MRCP route are required to take the academic version of IELTS as a prerequisite for registration with the General Medical Council (GMC, U.K). IELTS is indicative of an IMG's English language proficiency for effective communication and thus it ensures that the patient's life is not at risk due to a possible language barrier.
For those who do not know, IELTS is one of the major hindrances faced by IMGs of non-English-speaking countries when it comes to getting into the U.K for training as a medical practitioner. But don't worry! 🙂 IELTS for PLAB and MRCP is totally doable and not an insurmountable problem that you should be worried about. In this article, we are going to share with you complete IELTS study material for PLAB & MRCP (we are talking about the academic version of IELTS required for GMC registration as a medical practitioner, there is no particular IELTS version for PLAB or MRCP). We hope you find this blog post useful in your IELTS preparation if you plan to write the PLAB 1 Exam or look forward to registering with GMC after completing MRCP.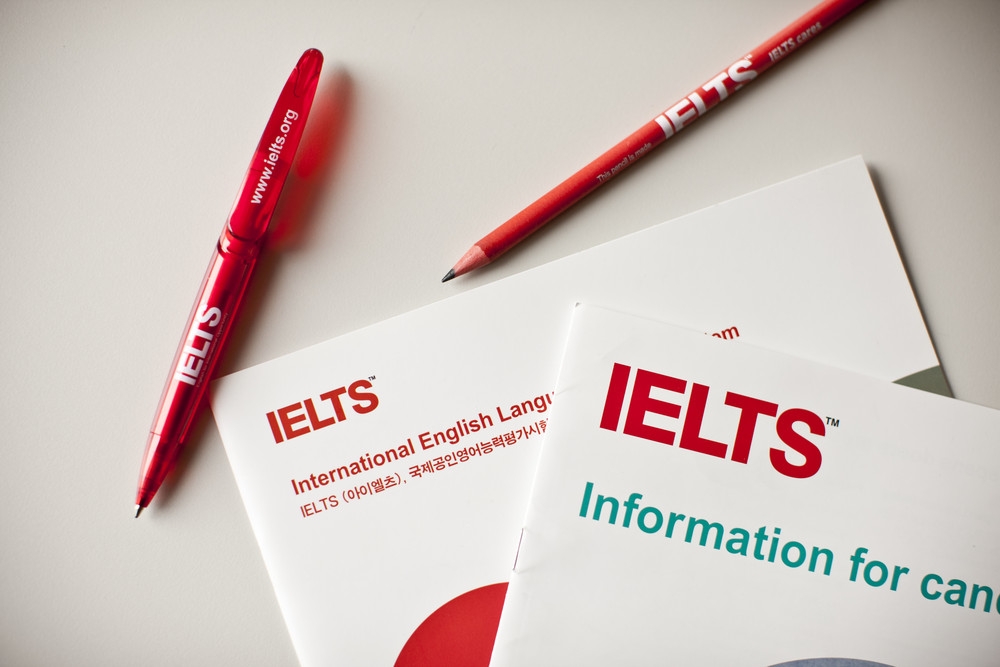 IELTS for PLAB & MRCP – Passing Criteria/Band Requirements
IELTS comprises of four testing areas, also called "bands", as mentioned below:
Reading
Writing
Speaking
Listening
Each band or testing area has a maximum score of 9.
The passing eligibility criteria for appearing in PLAB 1 or MRCP (a prerequisite for GMC Registration) is that you must score a minimum overall band of 7.0 in each of the four areas (reading, writing, speaking and listening). And achieve an overall score of at least 7.5 band.
But before that we jump to the free download of IELTS study material, here are a few things which you must remember:
THINGS YOU MUST KEEP IN MIND
Here's a flowchart to help you understand that when you are supposed to take IELTS along your PLAB or MRCP journey (notice the red stars):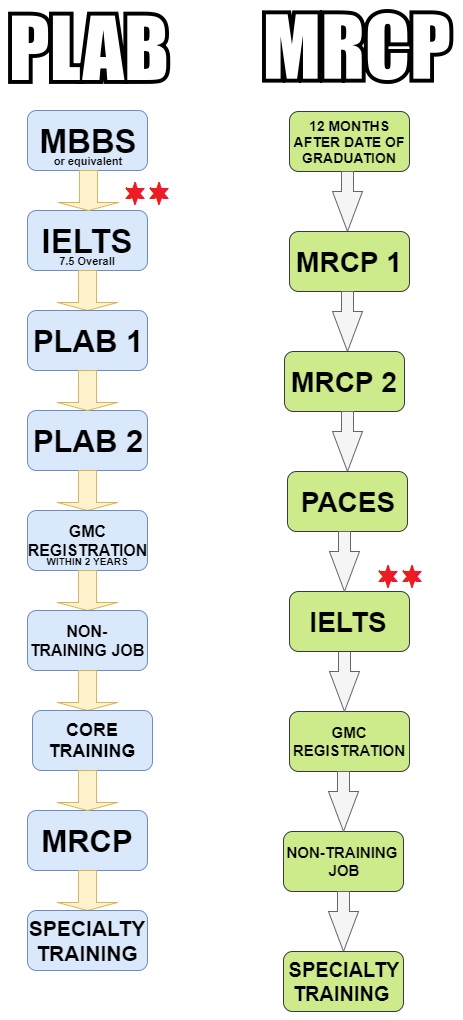 You have to take the academic version of IELTS, not the general IELTS (a.k.a Normal IELTS 😀 )
You should take the IELTS for UK Visas and Immigration (IELTS for UKVI). This way, you will not need to repeat IELTS test when you'll apply for the U.K immigration.
IELTS pass test scores are valid/acceptable if less than 2 years old.
Even if a candidate has provisional registration with GMC, their English language proficiency can be assessed again when applying for full registration.
By studying for IELTS, you will not (significantly) improve your English language skills. Studying for IELTS will only prepare you for the exam meaning that you will build on your existing knowledge.
Alright, that's all! 🙂
Now let us proceed to the free download of the complete study material IELTS Study Material for PLAB & MRCP (GMC Registration).
IELTS Study Material for PLAB & MRCP Free Download
Here you will be able to download all of the study material that you're ever going to need for your IELTS exam preparation! 🙂
IELTS Cambridge Series
IELTS Cambridge Series is the most trusted and followed IELTS study material among the IMGs who wish to take the PLAB 1 Exam or register with GMC after the completion of MRCP (all three steps).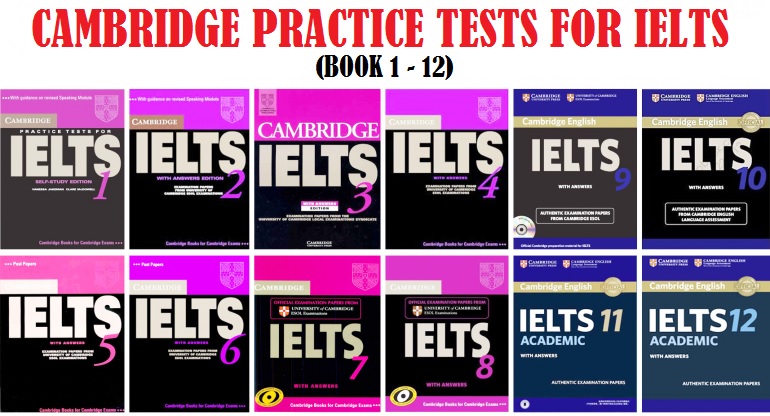 IELTS Cambridge Series consists of 12 books. These books contain sample tests from previous IELTS exams to help you understand what you're up against in this test.
This package contains the entire IELTS Cambridge Series (from book 1 to 12), including high-definition e-books and audio files: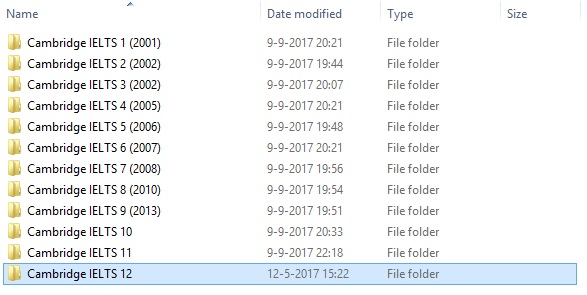 Below is the download link for IELTS Cambridge Series. The entire download package (1.22 GB) has been uploaded to Mediafire:
DOWNLOAD LINK
IELTS Advantage – Reading + Writing Skills – by Jeremy Taylor, Jon Wright, by Richard Brown, Lewis Richards – Mantesh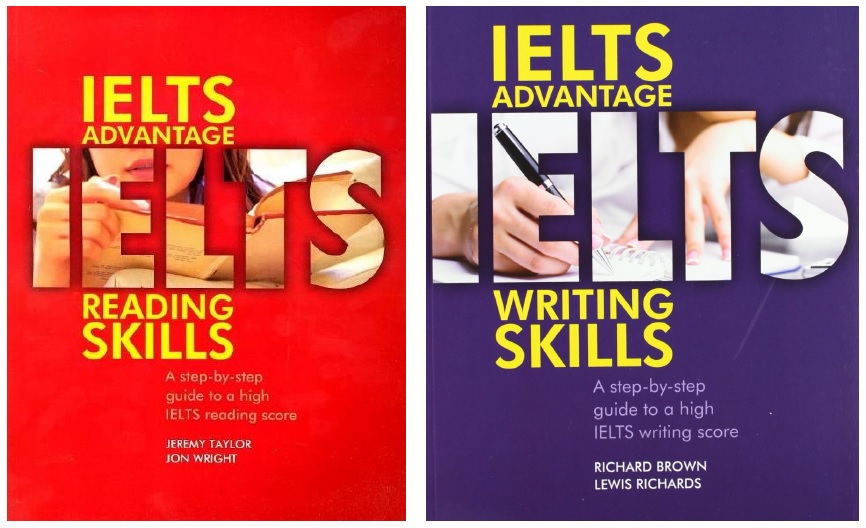 These are highly targetted IELTS study material for helping you excel in the tough areas of IELTS where most of the IMGs struggle: reading and writing.
That's all for now. We'll keep adding to this collection as we discover more useful IELTS preparatory material for PLAB and MRCP. 🙂
GOOD LUCK EVERYONE! 🙂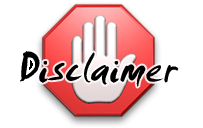 Disclaimer: Please bear in mind that we do not own copyrights to this book/software. We're sharing this with our audience ONLY for educational purpose and we highly encourage our visitors to purchase the original licensed software. If someone with copyrights wants us to remove this software, please contact us immediately.
You may send an email to madxperts [at] gmail.com for all DMCA / Removal Requests.