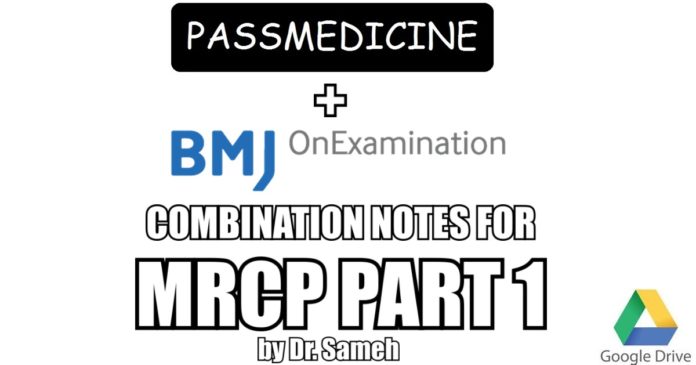 PassMedicine, OnExamination and Pastest are the most popular online MRCP Part 1 Question Banks (QBank). In addition to this, these web-based subscriptions also provide high-yield revision material thus helping doctors from around the world who aspire to take the MRCP Part 1 Exam. The reason why they are so popular is that of the exam-oriented & comprehensive study material (which covers almost all subjects) and the relevancy with MRCP Part 1 curriculum prescribed by the Royal College of Physicians (MRCP-UK). In this article, we are going to share with you MRCP Part 1 review notes which are based on PassMedicine & OnExamination, a high-yield duo that would allow you to take your MRCP Part 1 exam preparation to the next level. 🙂
PRO TIP: Most of the experienced test takers always recommend a combination of two of these subscriptions for cracking the MRCP Part 1 exam where PassMedicine maintains a "compulsory" position.
These PassMedicine & OnExamination notes for MRCP Part 1 have been developed and compiled by Dr. Sameh (no further details available regarding the author of these MRCP Part 1 Notes), who has extracted very high-yield material from the said combination. These files were discovered from the exact same Google Drive repository which we have been exploring this whole week.
PassMedicine & OnExamination Subjectwise Notes for MRCP Part 1
Below are the subject wise notes offered in these PassMedicine & OnExamination Notes for MRCP Part 1:
Rheumatology
Psychiatry
Pharmacology
Ophthalmology
Oncology and Palliative
Neurology
Nephrology
Infectious Medicine
Hematology
GIT
Endocrine System
Dermatology
Clinical Sciences
Chest
Cardiology
Alright, now before moving on to the free PDF download of PassMedicine & OnExamination Notes for MRCP Part 1, take a look at our most popular articles related to the MRCP Part 1 Exam: 🙂
** RECOMMENDED READING ** 
PLAB or MRCP – Which One is Better?
PassMedicine Notes for MRCP Part 1 PDF Free Download
MRCP Part 1 Past Paper Recall Questions
MRCP Part 1 Questions Bank PDF Download (18,000+ Real Questions)
PassMedicine & OnExamination Notes for MRCP Part 1 Free PDF Download
In this part of the article, you will be able to download the PassMedicine & OnExamination MRCP Part 1 Notes using a Google Drive repository link which will carry you straight to the PassMedicine & OnExamination notes. Here's what this repository looks like: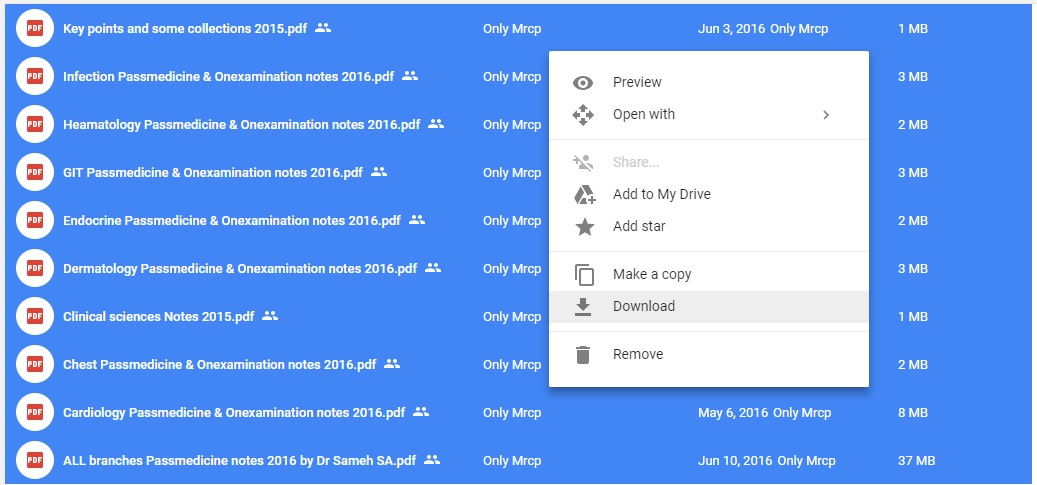 Here's the link which you may use to download these PassMedicine & OnExamination Notes for MRCP Part 1 directly on to your device:
GOOD LUCK! 🙂