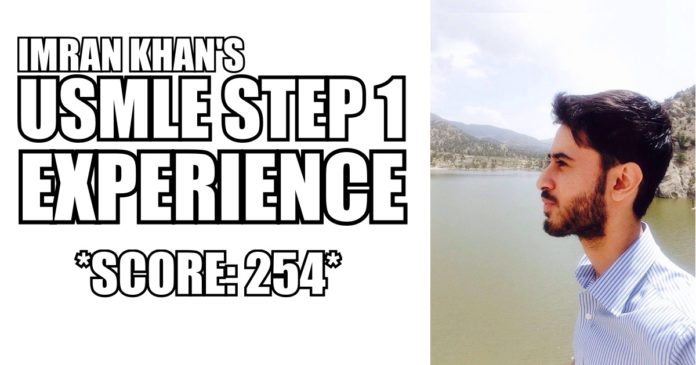 This article has been authored by Imran Khan who is a final year MBBS student at the Bolan University of Medical and Health Sciences, Quetta – Pakistan. It is aimed at sharing USMLE Step 1 experience and subject-wise study guidelines including recommended books for the USMLE Step 1 exam. 
SHARE WITH US YOUR EXPERIENCE: 
It's easy. Just email us your writings at [email protected] and we will get back to you soon! 🙂
My USMLE Step 1 Experience and Study Guidelines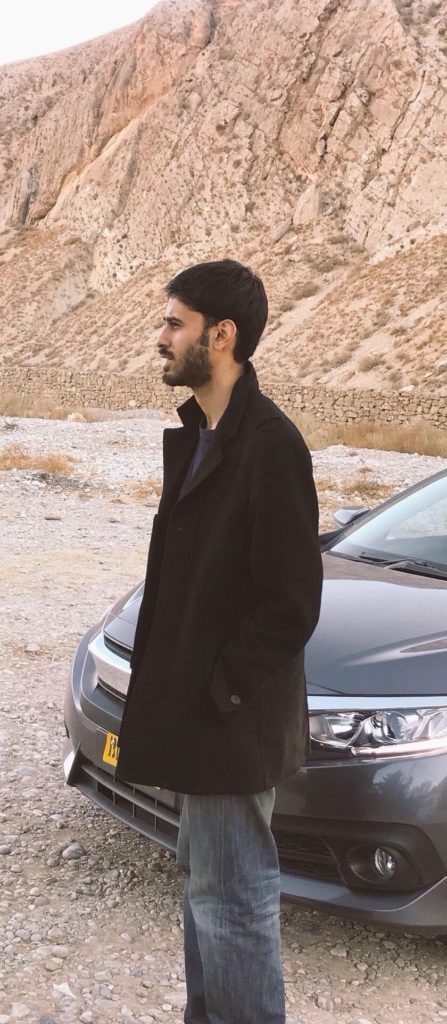 Hello people! Here goes my USMLE step 1 experience. I gave the exam on 28th September. The three main resources that I used were Kaplan series, First Aid for USMLE step 1 and U world. The one thing that really helped me was the fact that in my 3rd and 4th year I used Kaplan series for pharmacology, pathology, and microbiology. So when I started preparing for step 1 I already had these 3 very important subjects covered. In addition to that, I used Kaplan and Rx Q-banks. Point being if you can, you should use these textbooks during your initial med school years. Form synapses and familiarity with these books early on and it will be easier later onwards.
Since it's such a long preparation the main thing is that you gotta stay motivated. The best way to do that is to find a study partner. I didn't have one and by the time I was supposed to give my exam my enthusiasm had started to wear off. So it's best to have a study partner and a timeline. The timeline is important so that u don't stretch it too long. Ill first go ahead and write down the resources that I used and recommend. And then I'll talk about the strategy I used and how I could have made it work better.
Physiology
For physiology use Kaplan. It's more than enough. Whatever shortcomings that it has can be overcome by reading First Aid and U world. Still if anyone, like really sucks at physiology he/she can try BRS physiology to lay a solid foundation.
Microbiology
Kaplan Microbiology was probably my favorite of all the books in Kaplan series. It has a micro section and an immunology section. Both are very well written. I loved reading about all those bugs and stuff. In addition to that First Aid is just wonderful when it comes to Micro and Immunology. It covers all the high yield points. For further reading, MRS micro can be used.
Pathology
For Pathology, I read Goljan twice during the course of my 3rd year. Then I used Pathoma. And finally, I just did First Aid. All these are great resources. And since pathology is the most important component in step 1 exam comprising well over 70 percent of q's it's wise to spend a lot of time struggling with these books because it will pay off. First Aid has most of the high yield concepts tested in the exam. It covers histopathology portion of exam too. So all these are great resources for the exam and whatever they lack the U world makes up for that.
Biochemistry
For Biochemistry, the number 1 resource is Kaplan. It is divided into molecular, biochemical and genetics portion. Go through it a couple of times and it starts making sense. The questions are fairly straightforward. Enzyme defects, modes of inheritance of specific diseases are the high yield topics tested.
Pharmacology
For Pharmacology Kaplan and that supplemented with pharmacotherapy at the end of each organ system of First Aid is more than enough. The questions are about the mechanism of actions, drug interactions, indications and side effects. Nothing complicated it's just about remembering it all.
Behavioral Science
Behavioral Science is one area tested on the exam that BMC students have a hard time tackling. It's because of having no prior knowledge base to answer these questions. We don't have it in our curriculum so this is one subject needing special attention. BRS for behavioral science is great. It starts from a beginner level and ties up all the loose knots. That with U world explanations and First Aid for statistics can give u a solid foundation.
Anatomy
For Anatomy, I used Kaplan and then switched to High yield Neuro-anatomy, Gross, and Embryo. They take time to read but if one wants a good grasp of anatomy it's not a bad idea to go through these textbooks. For most cases, First Aid and UWorld will suffice but to gain an extra edge I would recommend going through these books. Especially for someone who struggles with anatomy.
So what I did was I went through all these resources once pretty quickly. Then I re-read all the resources. And at end of this round did Kaplan q bank. By this time I was fairly confident about my concepts. I started doing First Aid. I made it my primary resource. Then read Kaplan for the 3rd and final time. That really strengthened my knowledge. U world is very important. I cannot highlight its importance enough. I did it for around 2 months. It's more than just an assessment tool. It's more of a resource from where u can learn stuff. They have excellent tables and explanations. So start doing it early in your preparation and it will certainly help. I also skimmed through MTB for step 2 CK as Step 1 exam has a very clinical slant. So given that its beneficial to go through it as well.
For final assessment, you can do the latest NBMES practice tests. I did them offline but its recommended to do them online. I did NBME 6, 12 and 19. And all of them were like very close to my actual score. So their predictive ability is quite good.
And that's about it. Goodluck, everyone! 🙂
Imran Khan
Final year MBBS
Step 1 score: 254