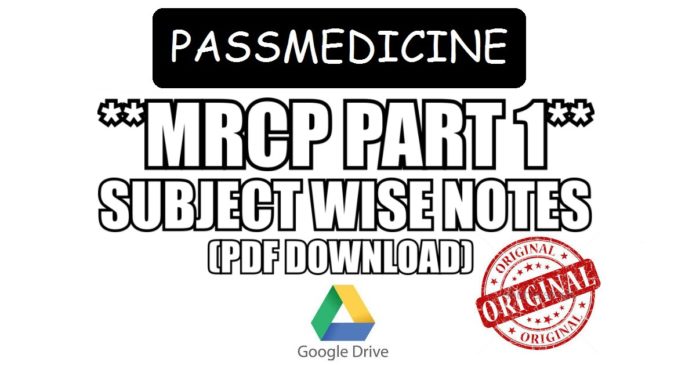 Passmedicine is undoubtedly the best study resource when it comes to the preparation of MRCP Part 1 Exam. It is one of the most popular online MRCP question banks because of its highly targeted questions which have been written by subject experts and leading doctors keeping in mind the format of the MRCP Part 1 exam. The MRCP study material produced by them is well-aligned to the curriculum of the Royal College of Physicians (MRCP-UK). The teachers who write these questions put more emphasis on the frequently tested topics by repeating these questions and by writing comprehensive and high-yield notes regarding them. Today, in this article we are going to share with you PassMedicine Notes for MRCP Part 1 and we hope you people find them useful in your preparation. 🙂

These PassMedicine Notes for MRCP Part 1 have been extracted from its online website by Dr. Abo Muhammad and have been compiled subject wise for the ease of studying. PassMedicine Notes and answer explanations are very high-yield from exam point-of-view and this is exactly why they are more desired among the aspiring doctors who aim to take the MRCP Exam.
PassMedicine Subjectwise Notes for MRCP Part 1
This Google Drive repository contains the following subject wise PassMedicine Notes for MRCP Part 1 in PDF format for downloading:
Rheumatology PassMedicine Notes
Respiratory System PassMedicine Notes
Psychiatry PassMedicine Notes
Pharmacology PassMedicine Notes
Ophthalmology PassMedicine Notes
Nephrology PassMedicine Notes
Infectious Disease PassMedicine Notes
Haematology PassMedicine Notes
Gastroenterology PassMedicine Notes
Endocrinology PassMedicine Notes
Dermatology PassMedicine Notes
Cardiology PassMedicine Notes




Alright, now before that we jump to the download of PassMedicine Notes for MRCP Part 1, let's share with you our most popular blog posts regarding the MRCP Part 1:
** RECOMMENDED READING **
Dr Khaled Magraby MRCP Notes: Step Up to MRCP Review Notes
MRCP Part 1 Past Paper Recall Questions
MRCP Part 1 Questions Bank PDF Download (18,000+ Real Questions)
MRCP Part 1 Basic Medical Sciences Best of Five Questions [PDF Download]
PassMedicine Notes for MRCP Part 1 PDF Free Download




In this part of the article, you will be able to download the PassMedicine Notes for MRCP Part 1 in .pdf format via a Google Drive repository where all above-mentioned subject wise PassMedicine Notes have been uploaded into a single folder.

If you want to download all these PassMedicine Notes for MRCP Part 1, then simply follow: Select all > Right Click > Download



Then allow the system to compress all these files into a single .rar file and once done, your download shall commence in no time! PLEASE BE PATIENT! 🙂




Here's your download link that will carry you to the Google Drive repository containing all these subject wise PassMedicine Notes for MRCP Part 1:
DOWNLOAD LINK
GOOD LUCK! 🙂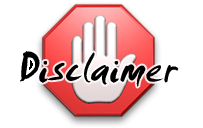 Disclaimer: Please bear in mind that we do not own copyrights to this book/software. We're sharing this with our audience ONLY for educational purpose and we highly encourage our visitors to purchase original licensed software. If someone with copyrights wants us to remove this software, please contact us immediately.
You may send an email to madxperts [at] gmail.com for all DMCA / Removal Requests.